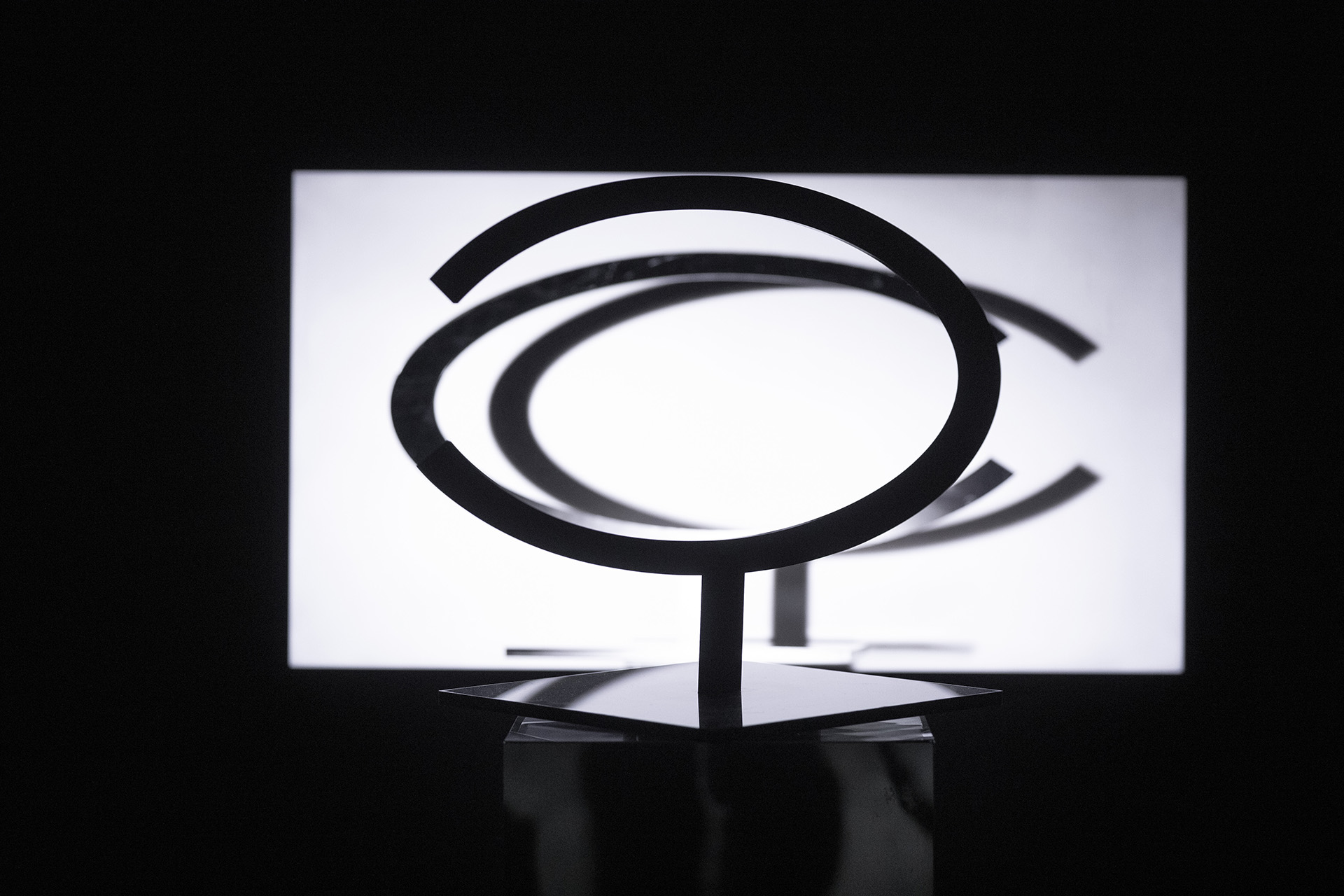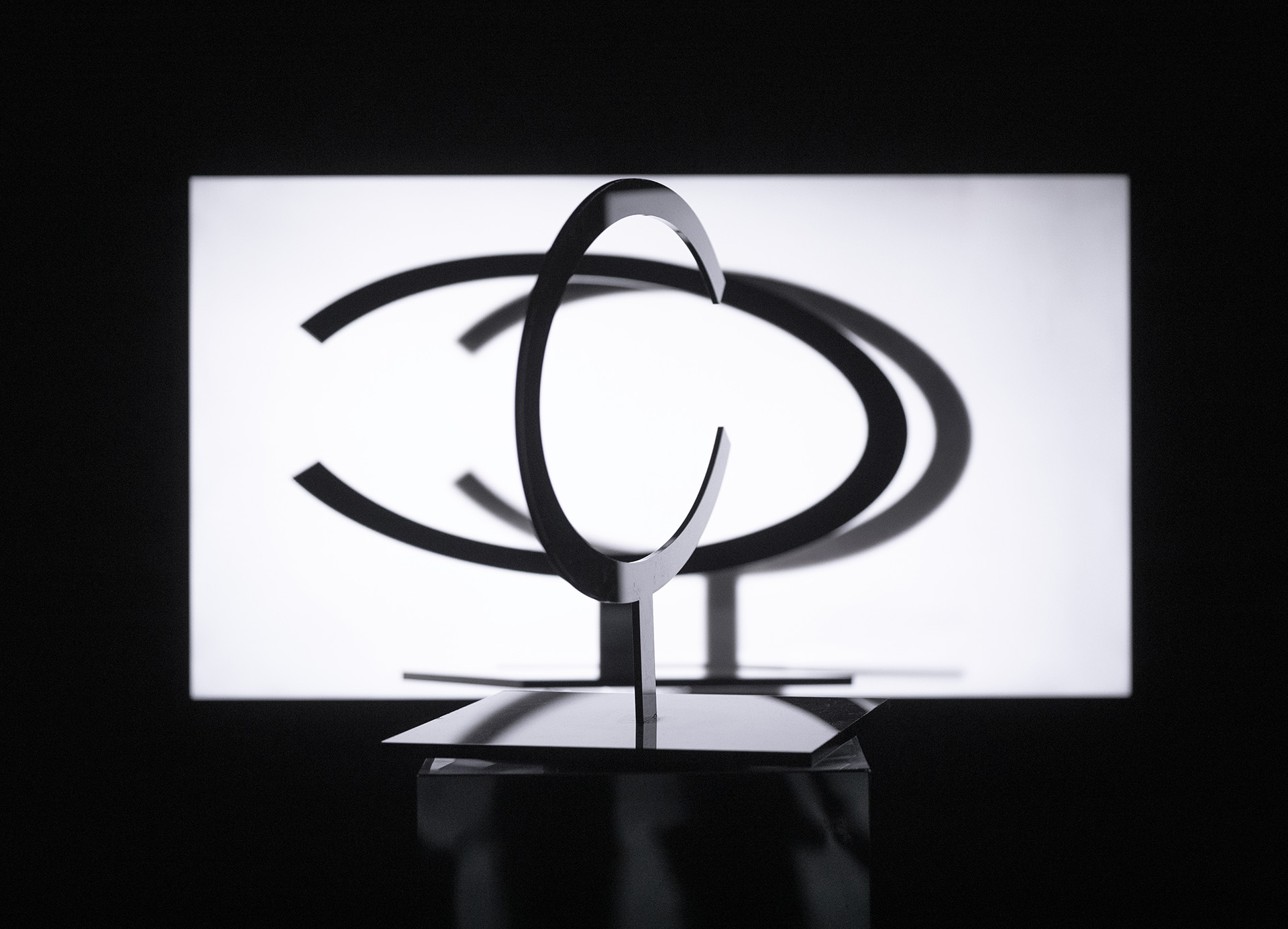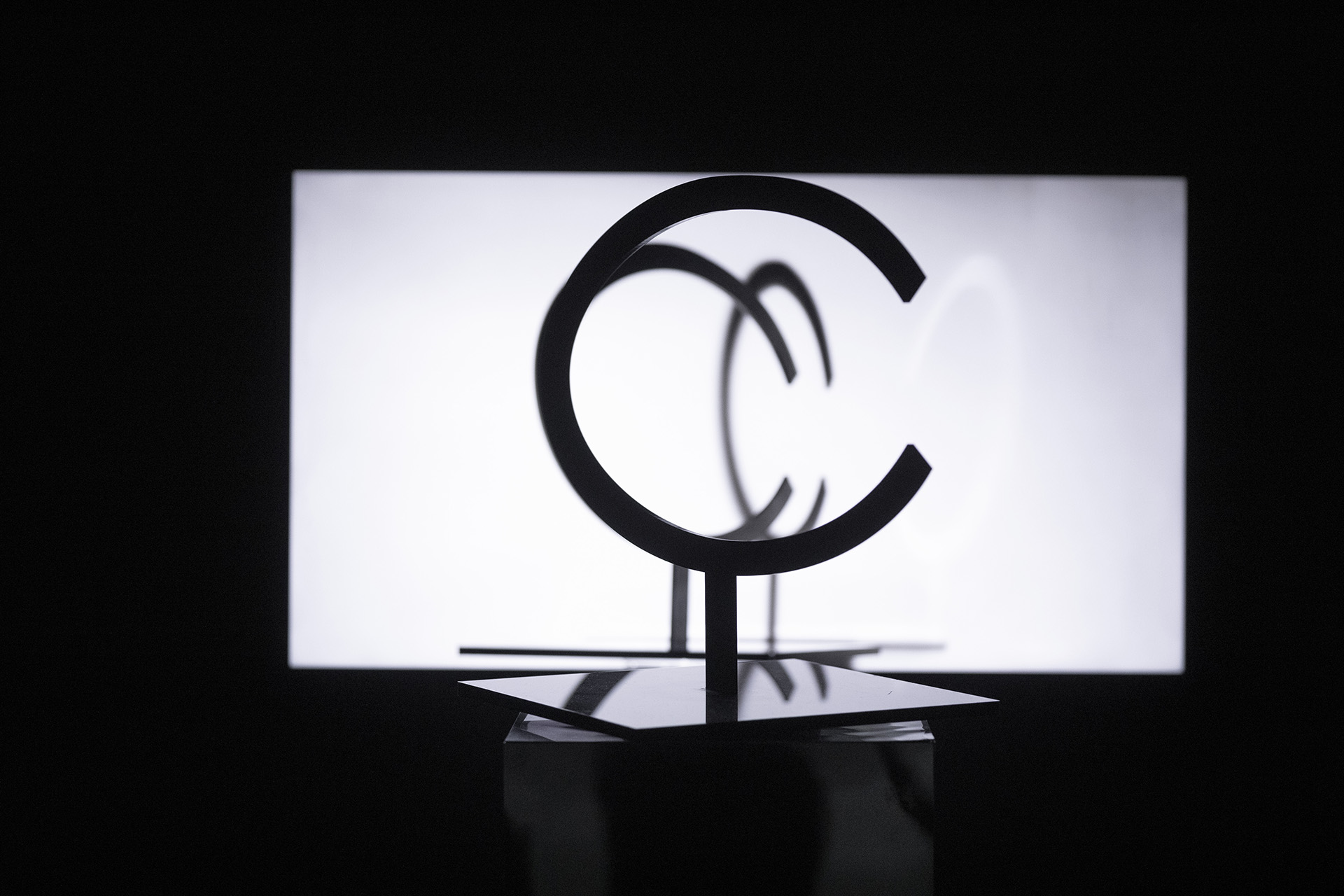 Circle in Rotation. Photographer Anders Sune Berg.
Circle in Rotation.
2019.
V
ideo loop, flat screen, acrylic frame, turntable podium and sculpture.
The Video sculpture Circle in Rotation has the focus on the displacement; on the relation between fiction and space, where forms are dissolved through movement, light, shadow and transparency.