Blowers extract of video.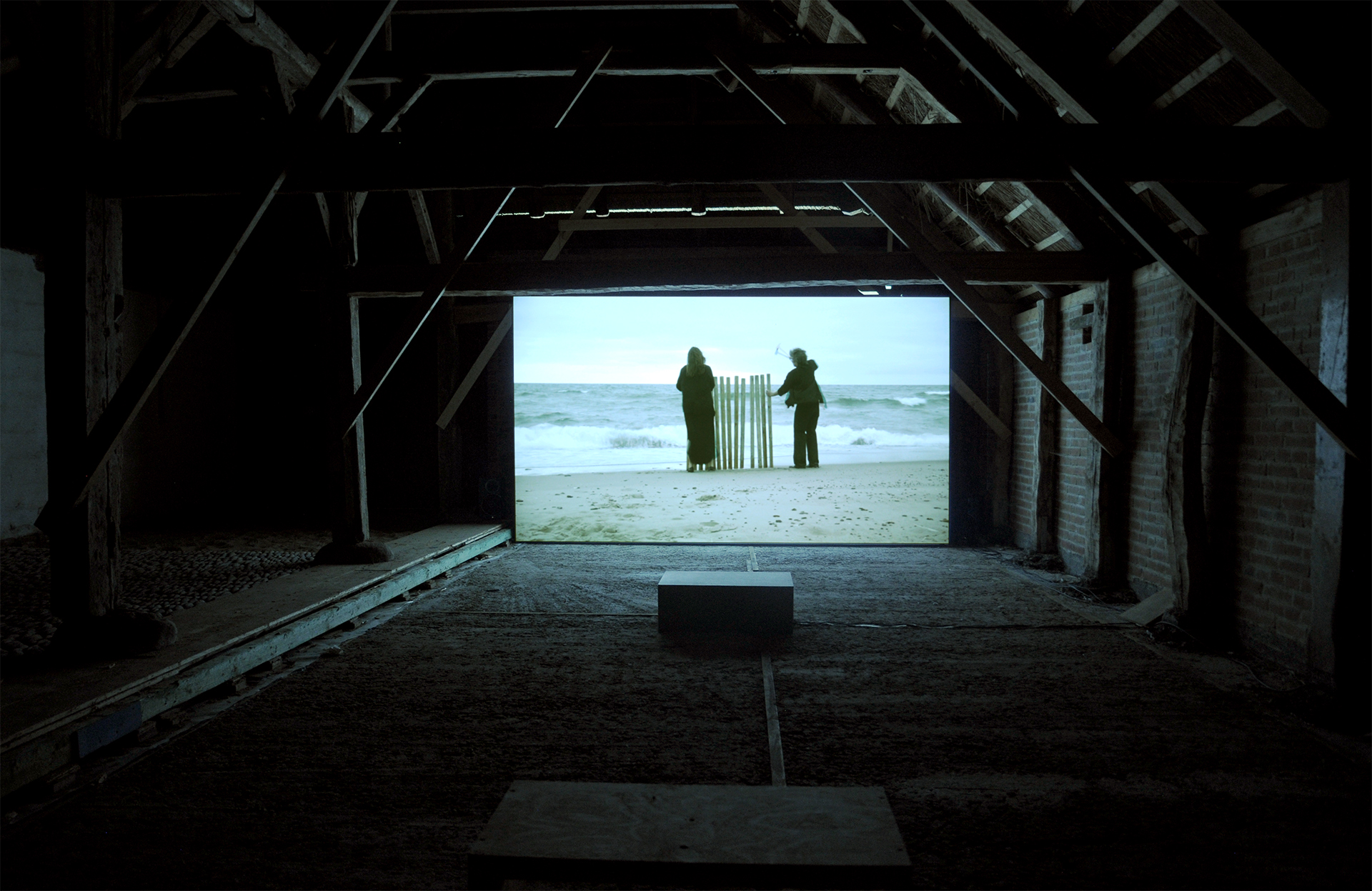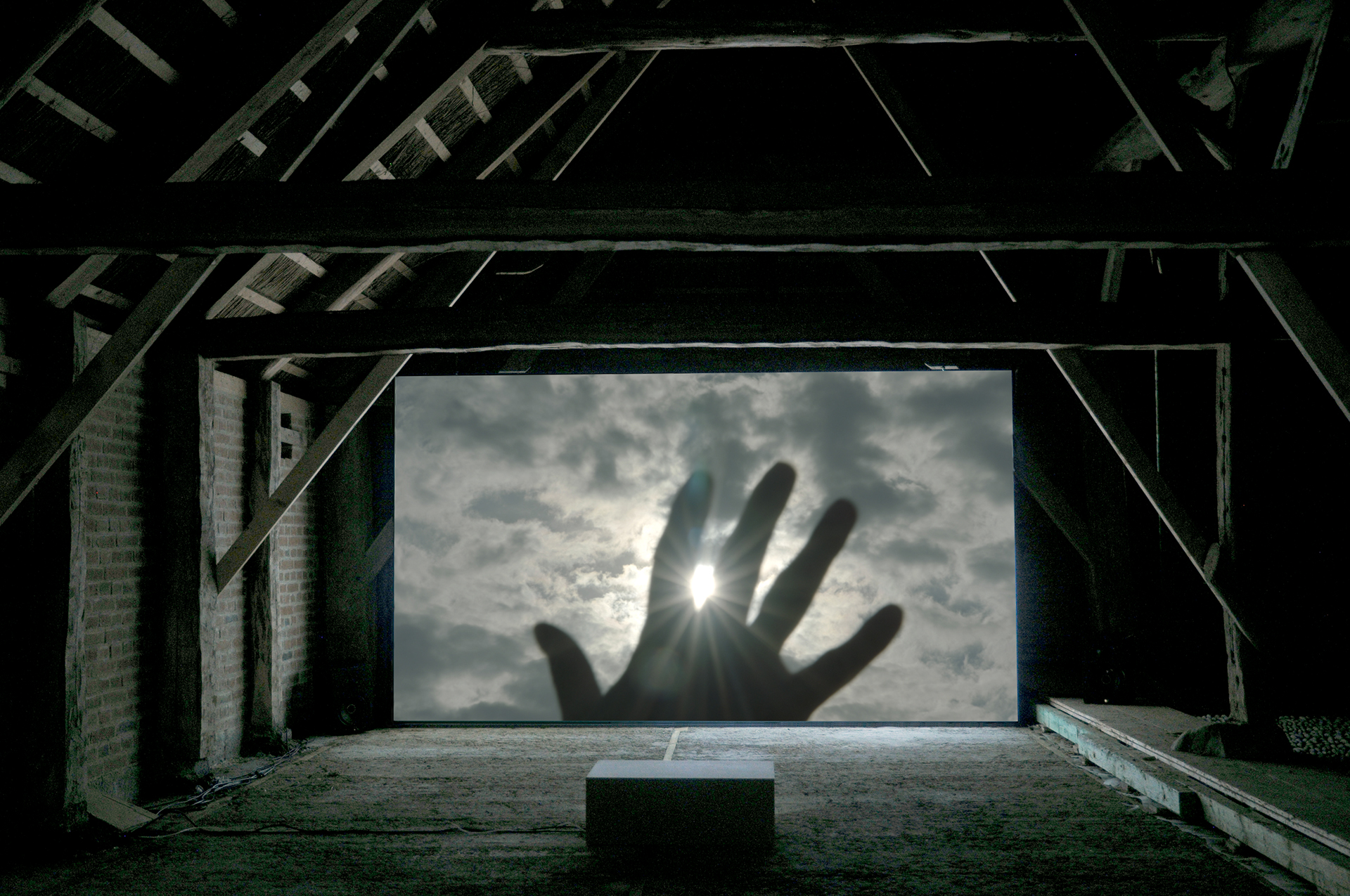 Blowers. Meetings 2019 ET4U
BLOWERS
21:31 min.
In Blowers several wind fans are lined up along the shore engage in dialogue with the west wind, trying to change the direction of hair, clothing or trying to make a ripple in the waves blowing toward the shore. Walls are lined up trying to resist the west wind and the waves that wash ashore.
There is a similar action is taken by Sisyphus, it is a fight that is already lost, and it questions the individual's position in a larger global context and initiates a discussion on natural forces, climate and the outside.
Blowers and the video Lunch are shown at two separate screens in the installation Lined up by the Sea, but are as well shown separately.
Blowers and Lunch are two filmed performances in which a lunch scene and wind blowers both compete with the sea and the wind.