Spot, Moving Space, Copenhagen 2009.
Installations in public space staging passages and passageways as
locations of various film genres. In a monitor the pedestrian can
see himself staged with lighting and camera angles, as if they were
acting in a movie, creating a mood with different references to the film world.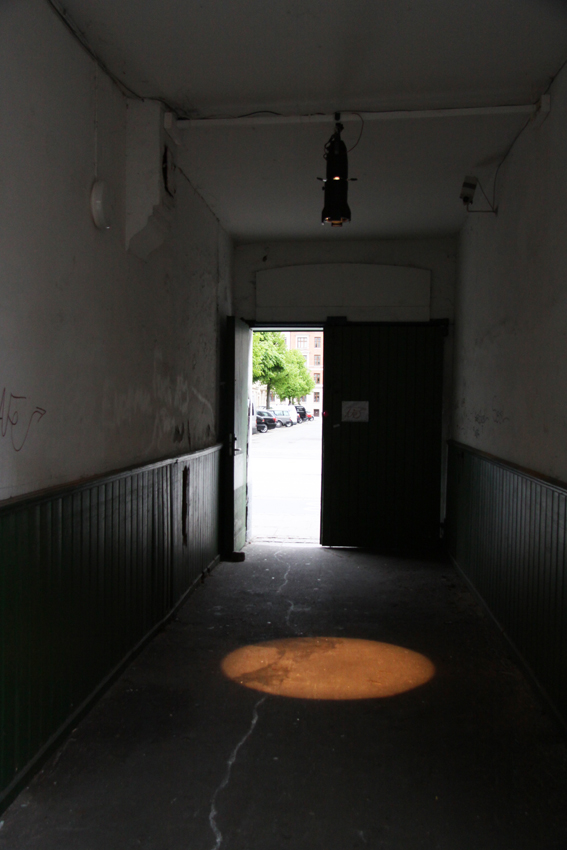 Installation in urban space, Esbjerg 2004