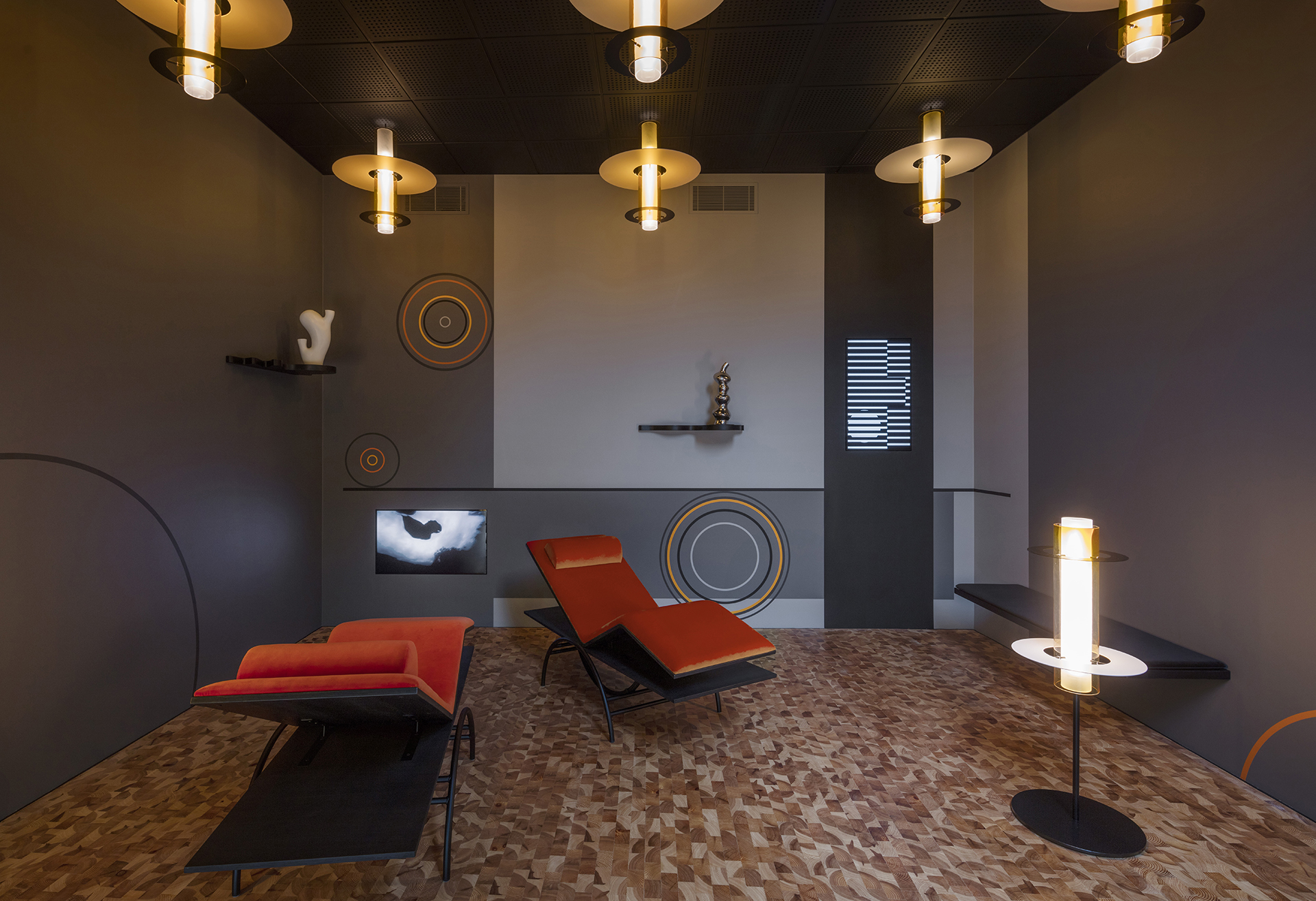 Reflections in the Reflection Room at Hospice Djursland. Photographer Anders Sune Berg.
Video, painting, sculpture, furniture and lamps.
Reflections are a permanent decoration in a reflection room at Hospice Djursland. The room is based on C.F. Møller' s architecture, where two carefully placed windows provide you a view to the sky and to an outside water basin, that mirrors part of both the room and the sky. It is this mirroring that the new decoration unfolds in a variety of ways in a spatial mounting of two video flat screens, two sculptures , a graphic wall paint, , as well lamps and furniture. The rings in the water from outdoor water basin are as well mirrored in the graphic decoration on the back wall. On the vertical video screen the rings are transformed into an almost hallucinatory 'Op Art' mobile, while the horizontal video screen mirrors the recognizable real world over time, letting you recollect and feel the change in a slowed tempi : a dog fetch a stick out of the water and breaks the water mirror, a small sailing ship slides by, the sound of drips and meditative tones from a sensual instrument creates a soothing sound bubble.
The videos have a meditative pace and the small rotating sculptures on shelves on the wall are moving slowly and give rise to contemplation. The walls are painted in mainly in gray shades, except the window wall and the ceiling, which appear very dark. This intensifies the light drop and brings the light and the dark in a strong contrast.
The gaze is pulled either outwards or must choose to find peace inside. It is the intentions that the dark colors give the room an intimacy, almost a hollow mood, where the graphic lamps reinforce the illusion of a dripstone cave.
With the human being and the body at the center it is the vision to give the room a special intimacy and safety, , where thoughts are started without being defined and limited, and where the reflections also are related to the outside world, so inside and out ,and the time now, before and afterwards merge into a larger perspective.
The permanent decoration is realized based on a donation from the New Carlsberg Foundation.
http://www.ny-carlsbergfondet.dk/en/Aktiviteter/Bevillinger/Bevillinger/Hospice%20DjurslandUK
http://www.hospicedjursland.dk/refleksionsrumDK
https://kunsten.nu/journal/hvordan-kunsten-kan-goere-forskel-paa-hospice/DK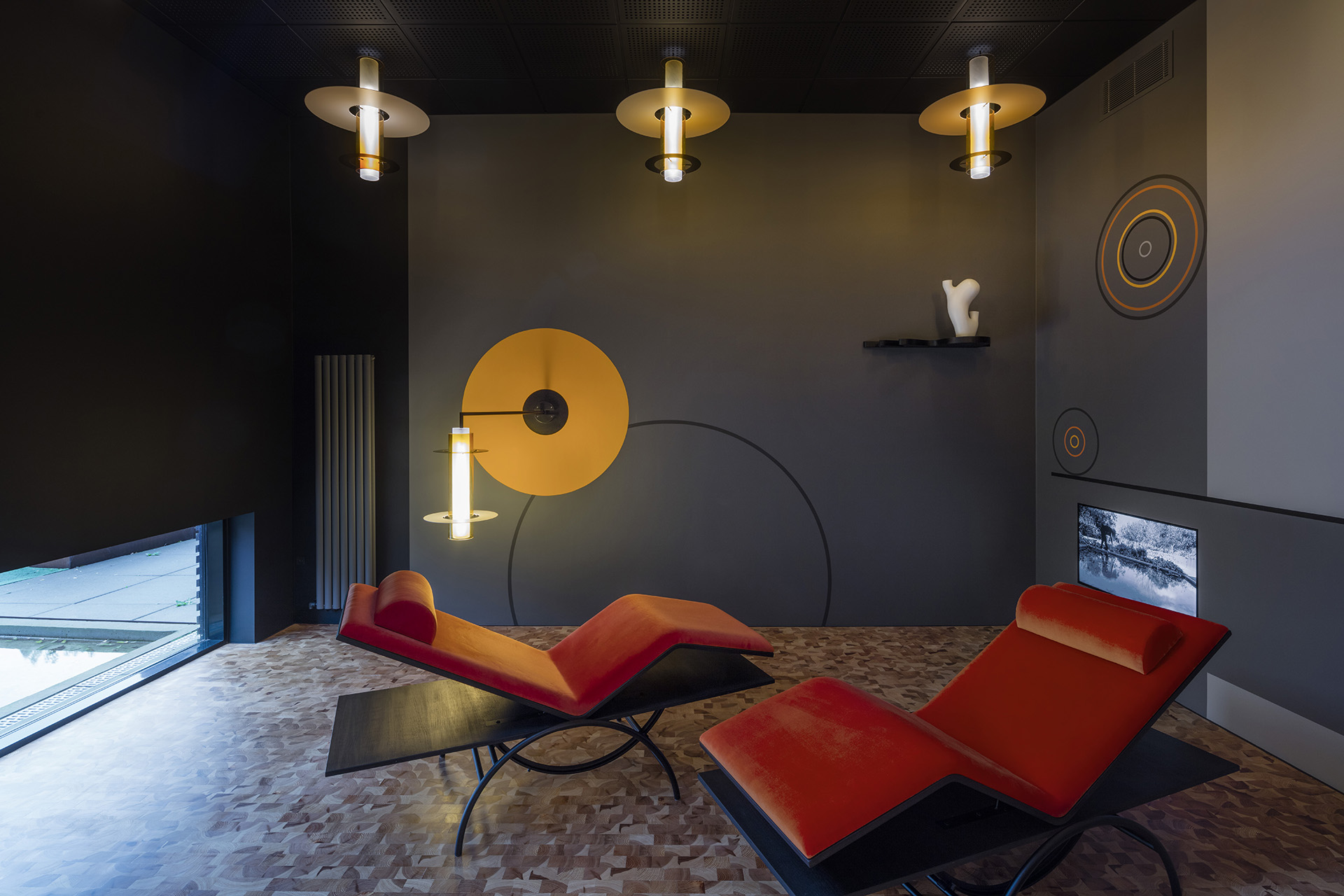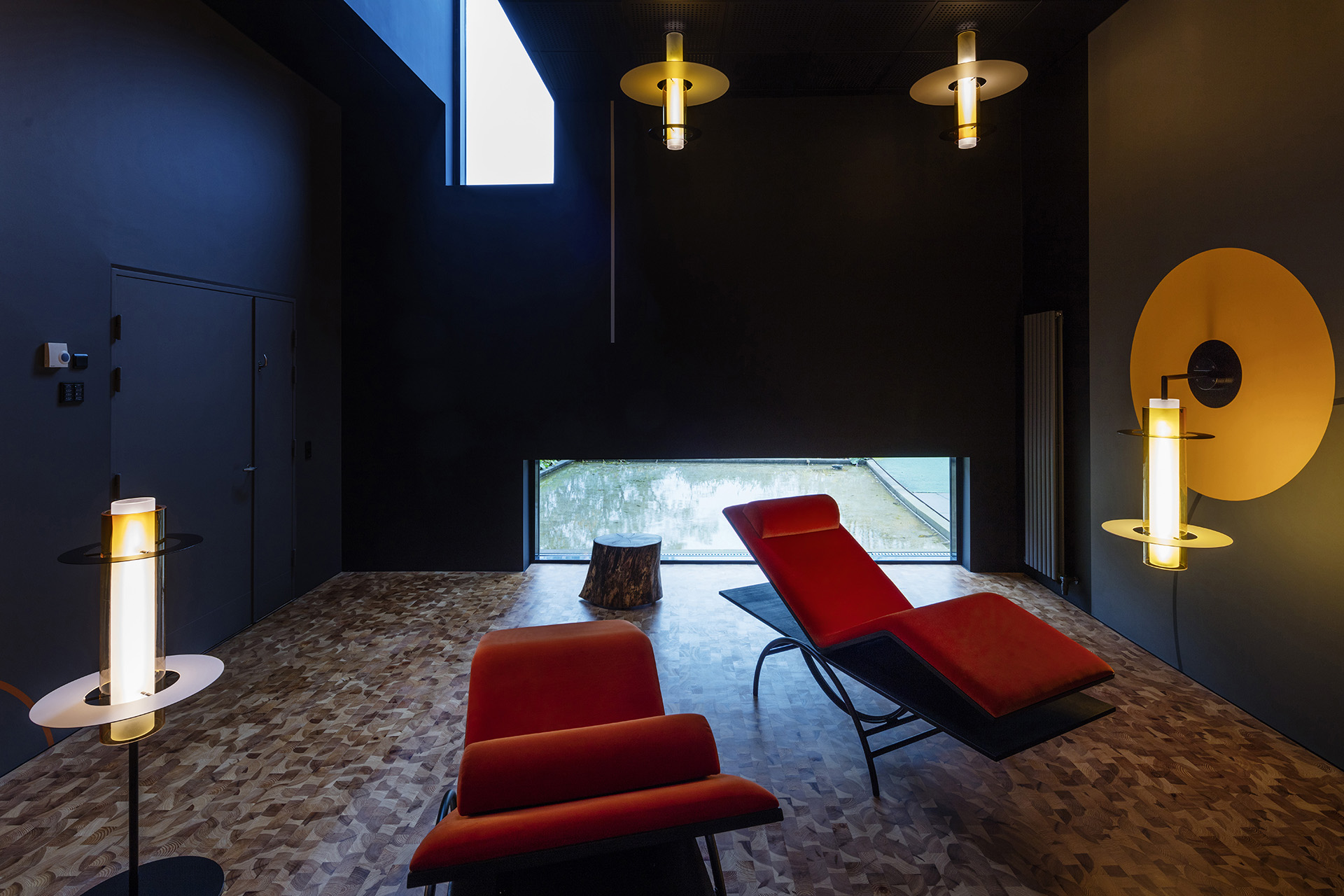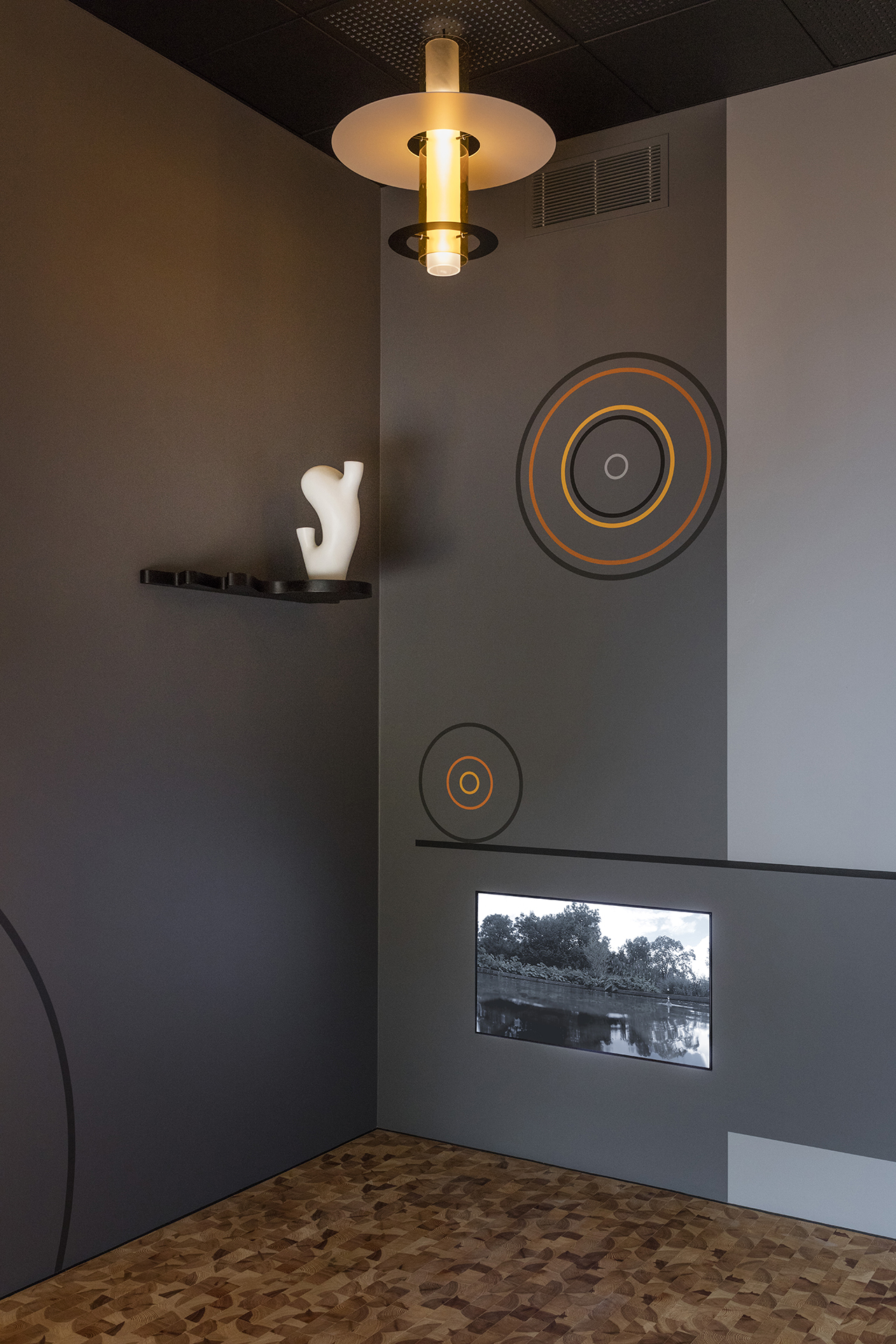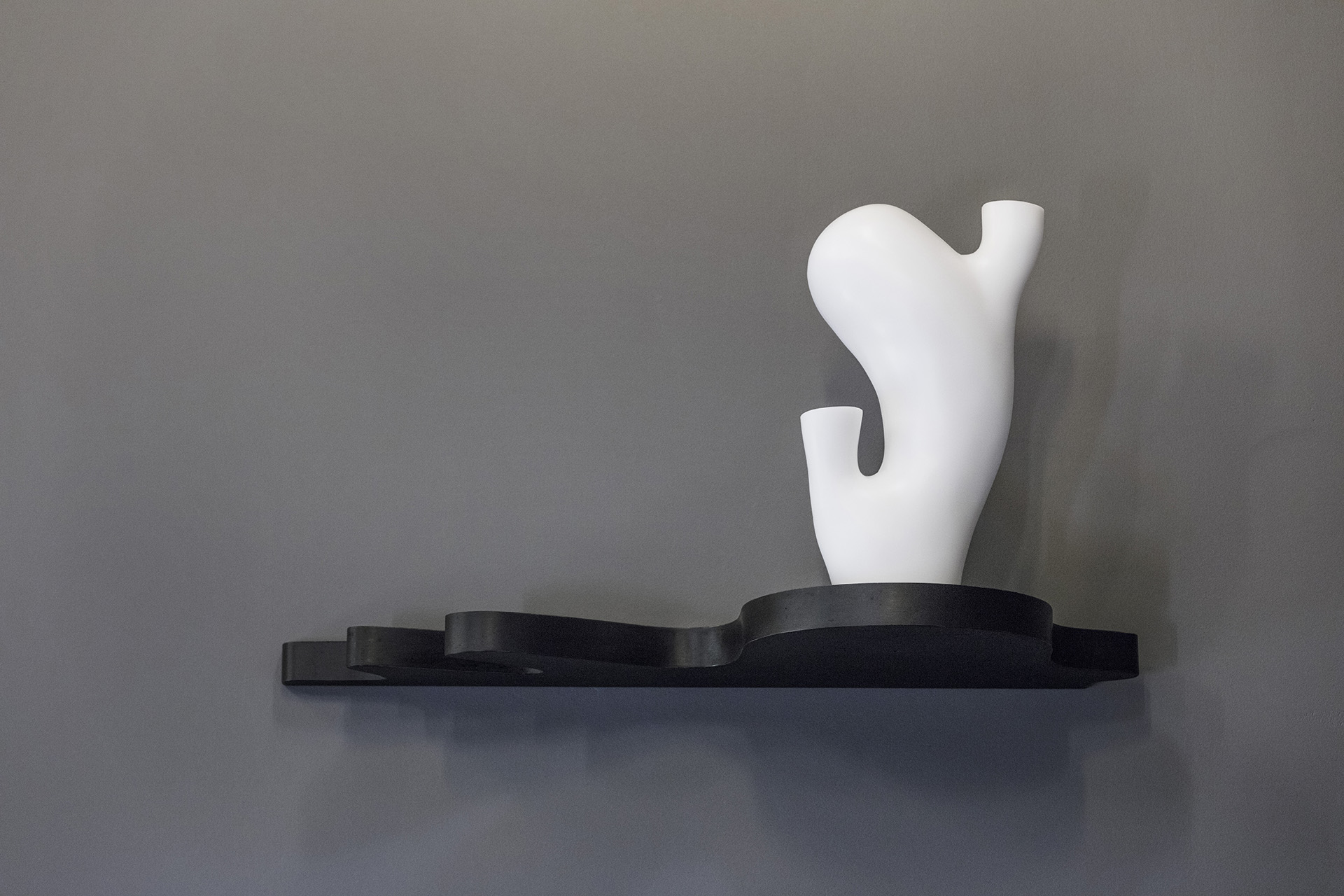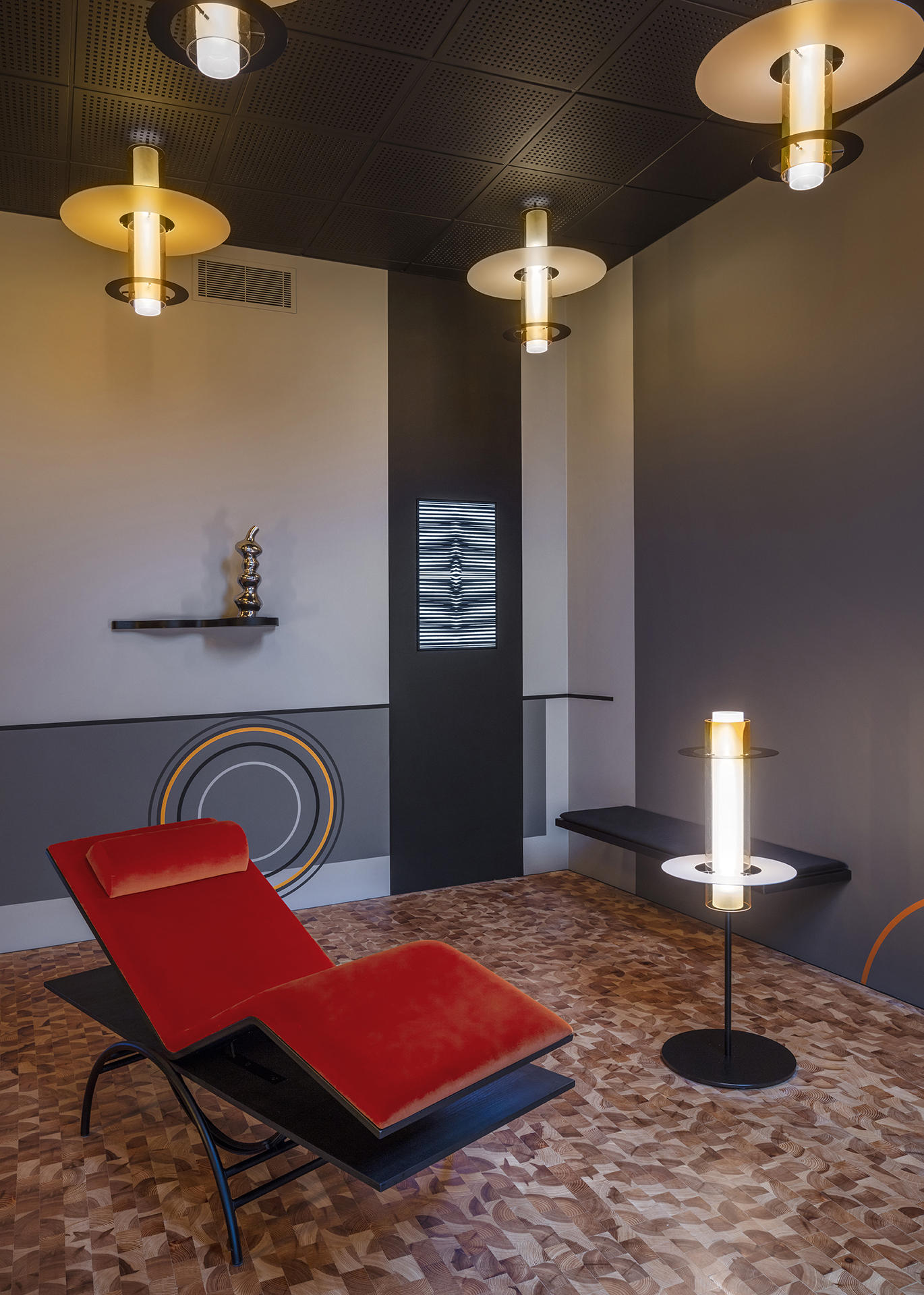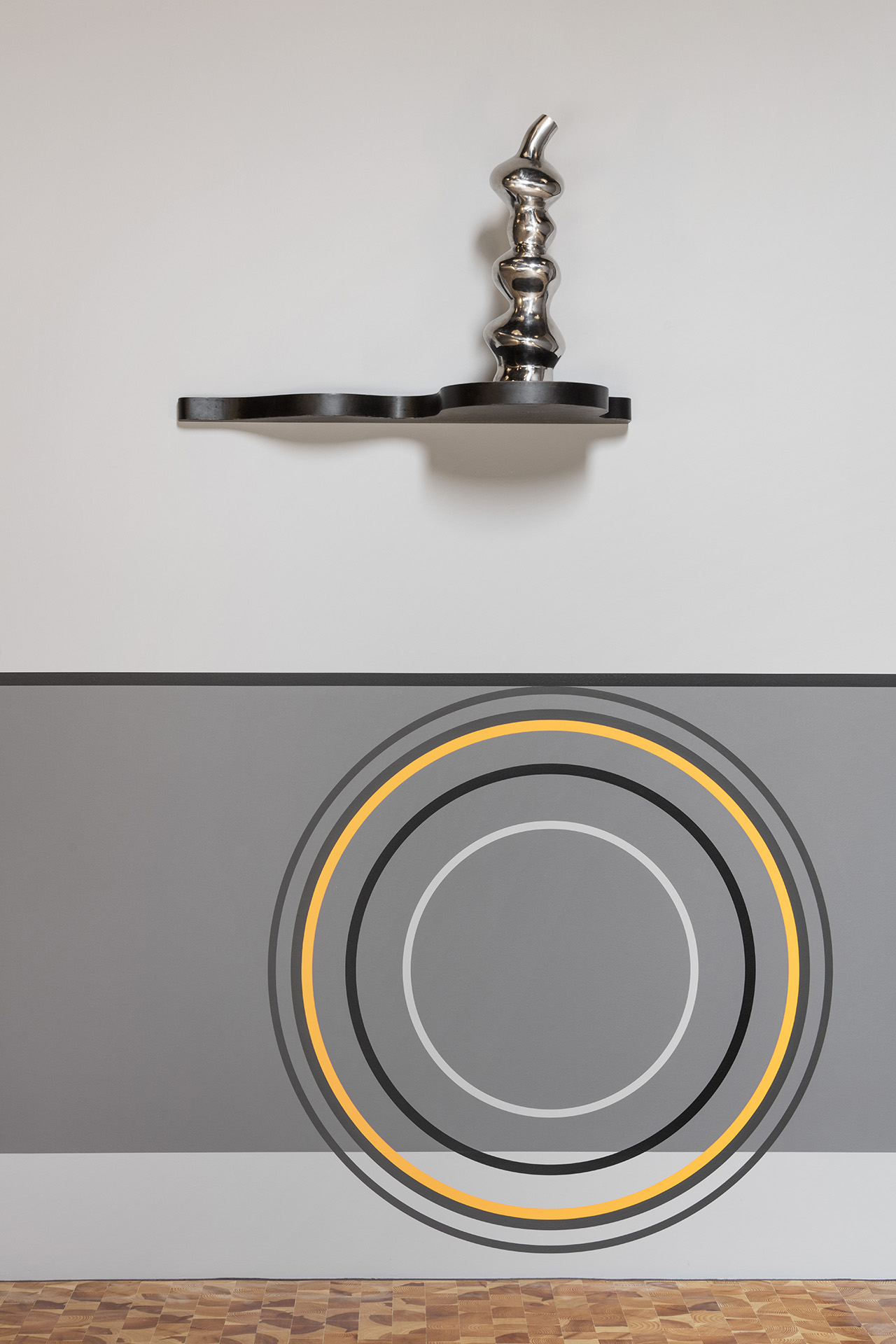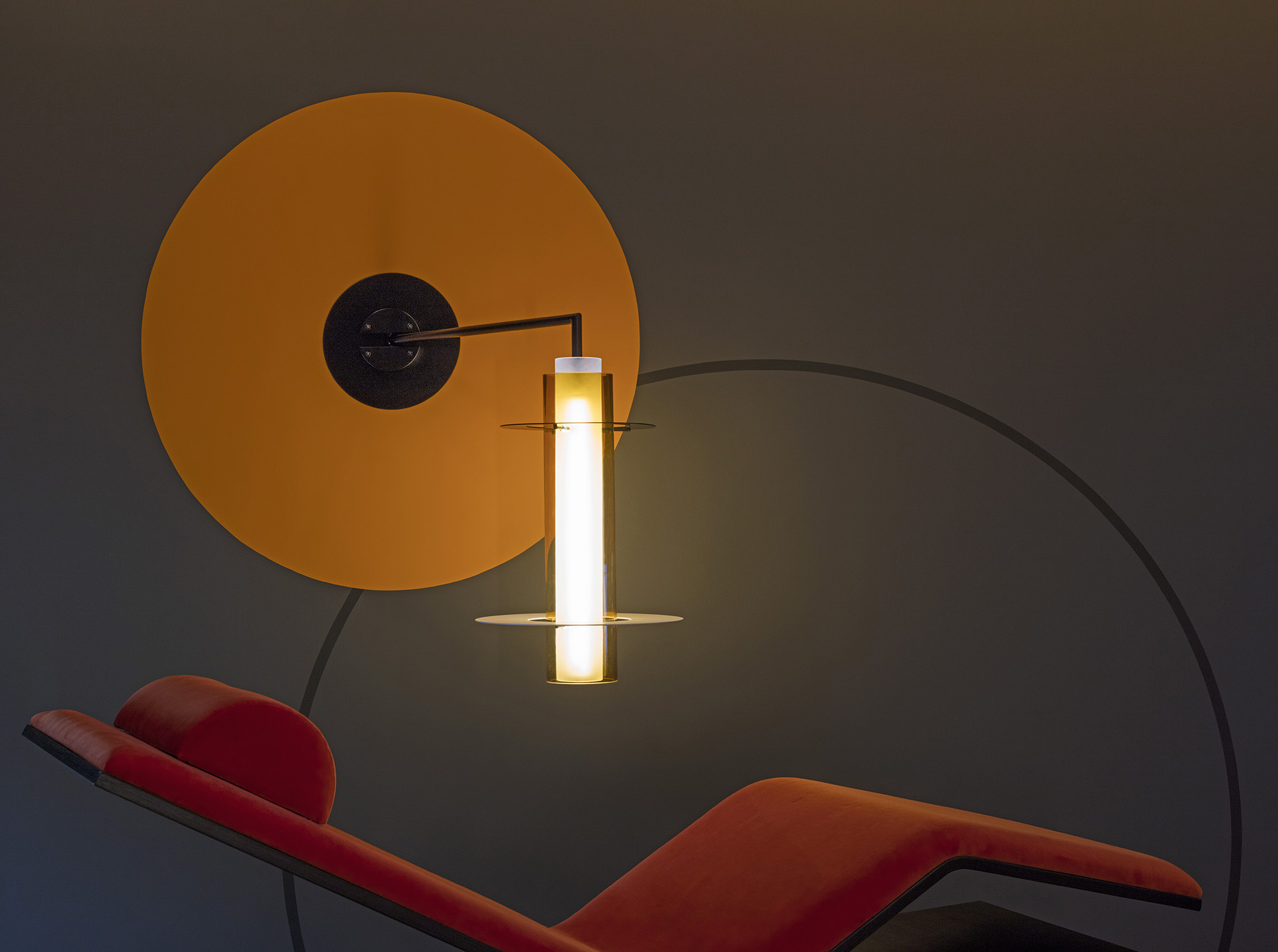 Photographer Anders Sune Berg.