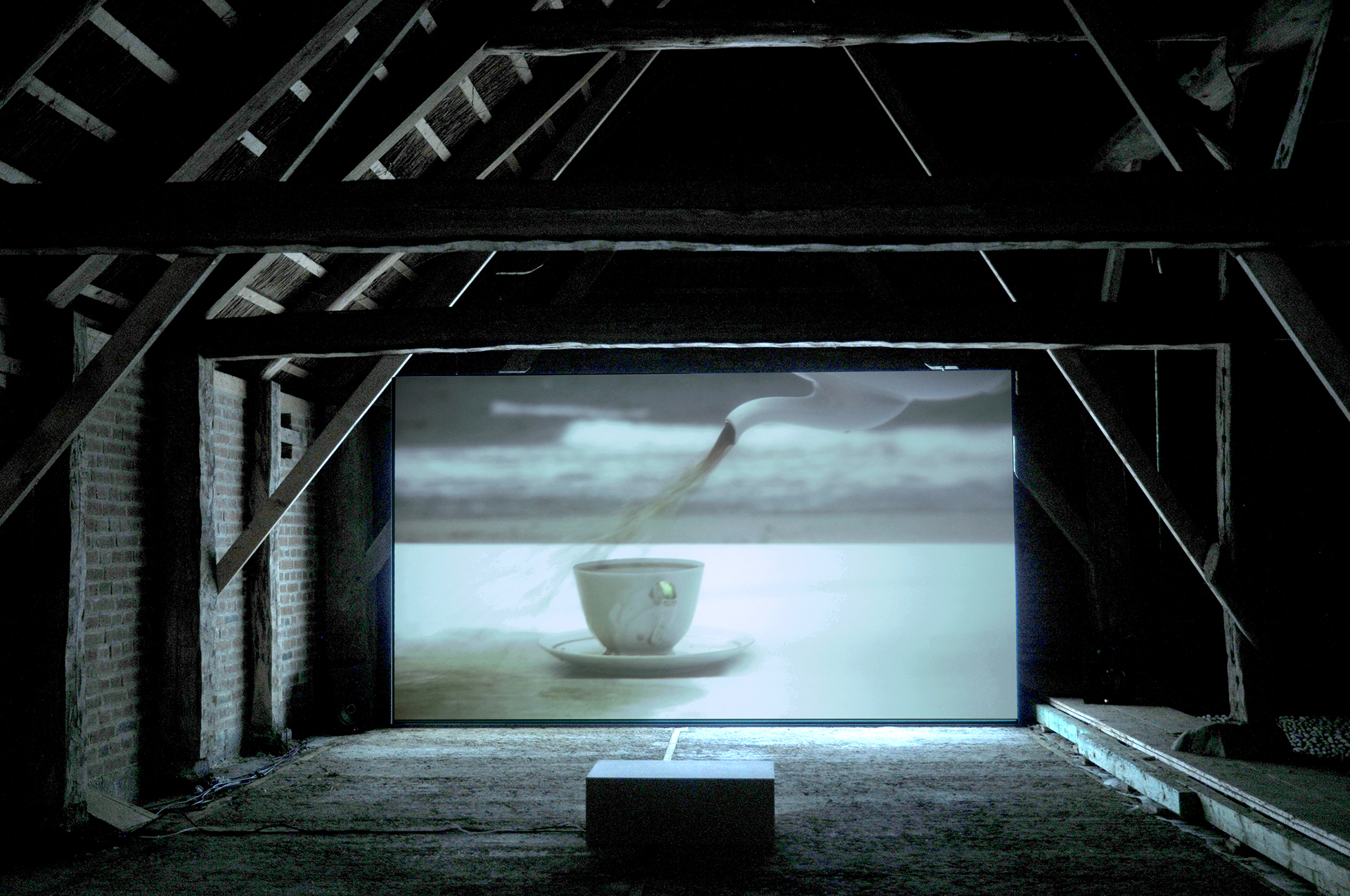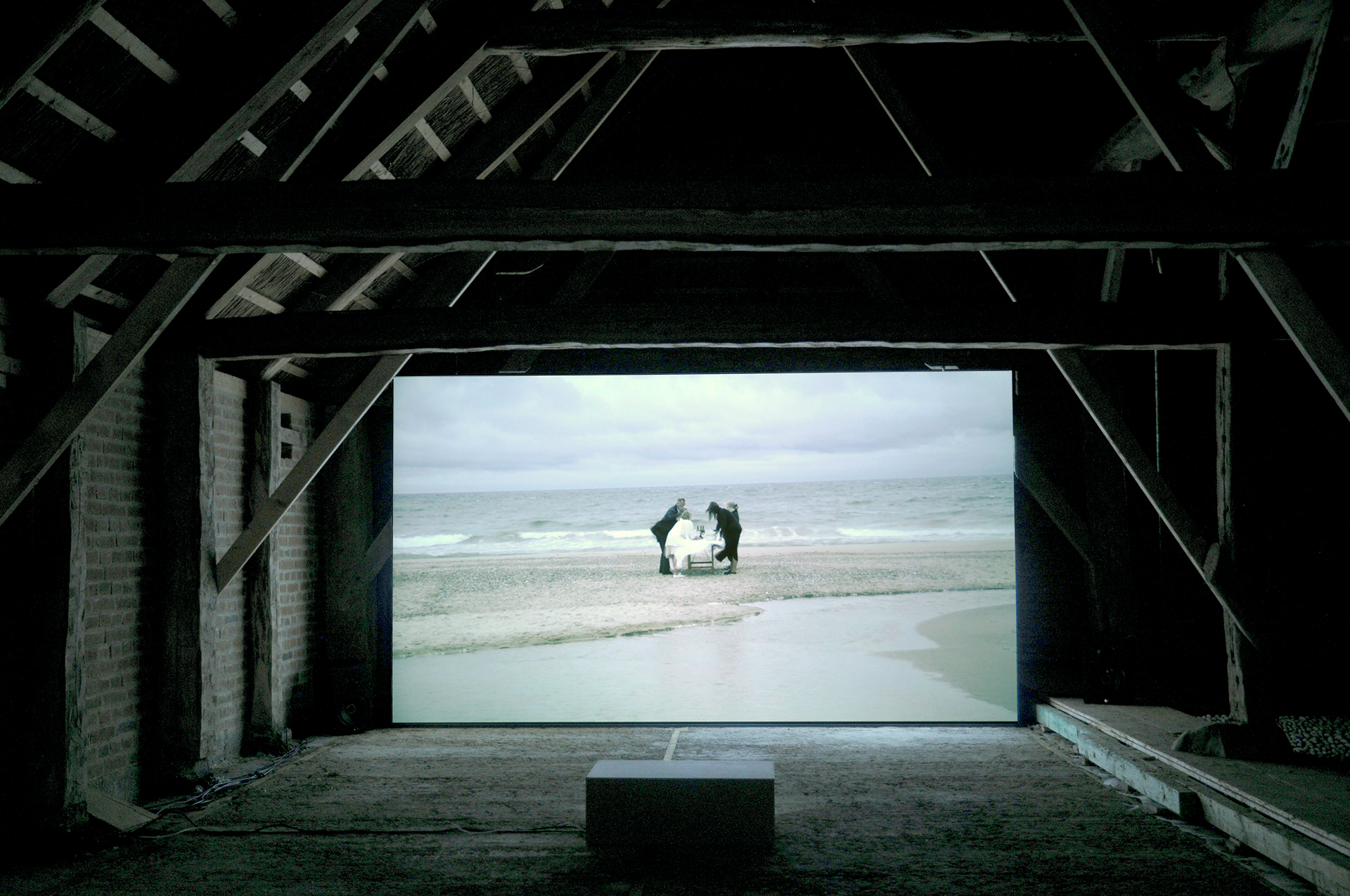 Frokosten. Meetings 2019 ET4U
FROKOSTEN
23:26 min.
I Frokosten forberedes en frokost på stranden med nogle af egnens beboere i et mindre stormvejr.
Kampen udvides og knyttes til det sociale og til fællesskabernes kamp for at opretholde et godt liv på trods af klimaudfordringer, vinden, havet og naturkræfterne.
Vi står konfronteret med havet som det naturlige landskab, der danner grænse mellem det lokale og det globale.
Frokosten og videoen Blæser ved Havet vises sammen opprojekteret på 2 separate skærme i installationen Lined up by the Sea, men kan også vises hver for sig.
Frokosten og Blæser ved Havet er to filmede performances, hvor en frokostscene og vindblæsere går i kamp med havet og vinden.