Dog is my Co-Pilot –
An exhibition including 10 international video installations in Spinderihallerne, Denmark from
11. of November – 3. December 2010. Seminar with art historian and critic Kristine Kern and
artist talk with Lisa Strömbeck.
Dog is my co-pilot is arranged by Videoraum in the frames of Machine-RAUM in cooperation with
Spinderihallerne. Project managers and artistic curators were Hanne Nielsen and Birgit Johnsen.
In the framework of Machine-RAUM the exhibition Dog is my co-pilot took place. It was a video art
exhibition with dogs, for dogs, and their owners, and all art lovers. In all the video installations dogs,
In all video installations dogs were included in one way or another. Dog is my co-pilot are using the
dog as an excuse to show a series of works, which is more about the human psyche than the dogs.
Participating artists: Ulrik Heltoft , Cornelia Solfrank, Hung-Chih Peng,Lisa Strömbeck,
Hanne Nielsen & Birgit Johnsen, William Wegman and Luis Buñuel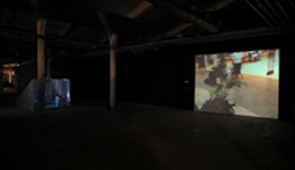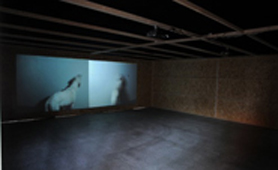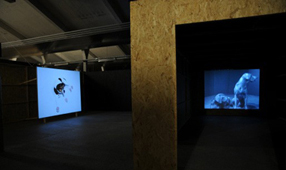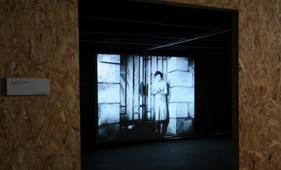 Above Ulrik Heltofts video The open door, Cornelia Solfrank: Le Chien ne va plus (With Monty Cantsin),
Hung-Chih Peng: 10 Commandments and Islamic Exegesis,
Lisa Strömbeck: In Memory of All Those Who Work Without Getting a Reward, William Wegman Dog Duet,
Luis Buñuel: An Andalousian dog - Un Chien Andalou.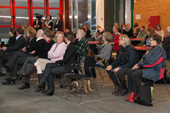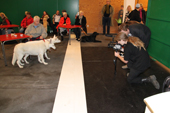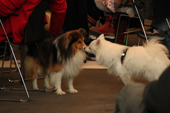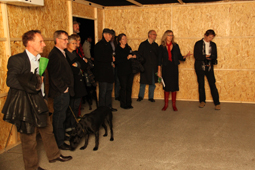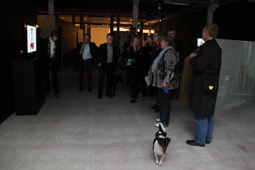 People interested in art and their dogs at the opening. Mayor of Vejle Municipality Arne Sigtenbjerggaard
opened the exhibition with presentations with Vibeke Reese, animal behavior consultant,
North Jutland's Animal Behavior Clinic: Have the dog eye for art? - How do the four-legged perceive and
understand the two-legged? And speech with art historian Eva Sommer Hansen: The dog in art.